Here are some commonly asked questions about urethral stimulation and urethral devices.
If you wish to try any type of urethral sounding or other urethral stimulations make sure you are familiar with basics.
You need to stay safe during these activities!
Is urethral sounding truly pleasurable? It seems like an uncomfortable medical procedure.
Yes, urethral sounding is pleasurable. Urethral stimulation of any kind can be very stimulating, so it's not surprising many people truly like this type of arousal. A feeling of urethral stimulation is truly one of a kind.
And yet, when you are at the doctor's, it might not seem pleasurable at all. Why is so?
First of all, it has to be said that urethral procedures done for medical reasons are not uncomfortable for all people. They can be pleasurable even if this situation. In fact, this is how many people discover they are attracted to this type of stimulation in the first place. Many doctors report their patients getting aroused during urethral sounding and other urethral procedures. This is normal.
On the other hand, do not be surprised if you find urethral sounding uncomfortable when done for medical purposes. It is simply not the same as doing it in the privacy of your own home. Urethral sounding done by your doctor is a medical procedure, and it's not done to produce sexual arousal – it is done out of medical reasons. It is understandable if it's not pleasurable as such. Also, doctor's offices are not the most arousing places to be, and many people are nervous during these procedures. All these factors combined often make for a less than arousing experience. That doesn't mean that urethral stimulation is not extremely arousing when done in the privacy of your own home.
But what if I am aroused by the medical aspects of it?
This is also a possibility. You might be into medical fetish and medical toys in general. It is hardly an unheard of activity: there are many people who enjoy roleplaying of this kind. Urethral sounds and other urethral toys are great for those who like this fetish. Many bondage and other kink activities incorporate some aspect of a medical play, so if it works for you and your partner, go for it!
Why are many urethral sounds curved while penis plugs tend to be straight?
Penis plug and urethral sound designs tend to vary greatly, so you will be able to find many devices of different shapes and sizes. That being said, it is true that urethral sounds are often curved on the end while penis plugs tend to be straight. Why is so?
The main reason is because of the slightly different ways in which sounds and plugs are used. While plugs are simply inserted into urethra, most sounds are made to reach truly deep. To achieve so, they need to follow the natural shape of the urethral canal, all the way to the end. Not to mention that some urethral sounds are made to go all the way to the bladder.
While bladder stimulation should be done only if you are familiar with the anatomy and how it works, keep in mind that many urethral sounds are made after true medical devices used for numerous procedures. As such, they copy the design of those medical devices.
Do I need to be pierced to enjoy urethral stimulation?
No. Urethral devices such as urethral sounds and penis plugs do not require you to have a pierced penis. While piercings can be used to enhance the pleasure you absolutely do not have to have any genital piercing to try urethral devices.
Urethral toys such as penis plugs and urethral sounds use your natural hole: urethral canal. They are carefully inserted into urethra and provide stimulation to your penis from the inside. You do not need to be pierced to enjoy this.
Some urethral devices come with glans rings made to keep the device in place and to provide additional stimulation during use, but you do not need to be pierced to enjoy this type of devices.
On the other hand, having a PA piercing or another type of a penis piercing can help you enhance urethral pleasure even more. Some urethral devices are designed in such a way to use holes created by the piercings or to get attached to your piercings. If you have a pierced penis you will sure find a way to enhance urethral stimulation even more. That being said, you do not have to be pierced to try urethral stimulation.
Is urethral stimulation safe?
Urethral stimulation is safe if done with caution. This is why it's important to be informed and to learn a lot about different urethral devices and how to use them. A basic knowledge of anatomy is also needed. This is a highly pleasurable activity but not one to try without being informed about safe practices. If you are a newbie to urethral stimulation make sure to learn a lot about these practices and how to stay safe.
Also, it's vital to always use specialized toys made for urethral stimulation. Never shove a random object down your urethra! This is very dangerous. Stick to smaller urethral toys first and build your way from there. Also, don't forget to use plenty of lube. Always use your common sense. If it becomes uncomfortable or painful at any point it's a sign that you should stop and try later with a smaller toy.
Whatever you do, make sure to inform yourself about anatomy and safe practices so you can enjoy urethral stimulation without problems and injuries.
Can I be erect?
Urethral stimulation is used for sexual arousal, so erection and orgasms are often the goal. Inserting a device might be another thing, though. For some urethral devices, it's important to start when you're flaccid. It is more comfortable and safer that way. Not to mention that some devices can be inserted or taken out only when you are flaccid. Other urethral devices can be inserted or taken out even when you have an erection. This is one of the reasons why you need to be informed and know how to use your chosen urethral device.
If you want to use a device that has to be inserted while you're flaccid, keep in mind that the same rule applies for taking the device out. Do not force a sound or a plug out! If it seems "stuck" while you're erect, don't panic. It will be easy to take it out once your erection is gone.
That being said, it is generally safe to achieve erection when having a urethral device inserted – this goes for almost any type of a urethral device. After all, they are made for sexual pleasure. However, if in doubt, do check with the manufacturer.
The same goes for orgasming: it is safe to do so while wearing a urethral device, though what happens with semen will depend on the device itself. Some devices, typically penis plugs, have a hollow body so all fluids can flow free. It means you can cum while wearing these devices without a problem. Since the same goes for all fluids, you can safely urinate with the device on. It means you can wear your urethral device for a prolonged periods of time.
Other devices have a solid body and cannot let the fluids go. It makes for a very unique experience. There are even specialized urethral devices, known as sperm stoppers that are made to achieve this feeling.
How long can I keep a urethral device in?
This will depend on a urethral device in question. Some of urethral toys are specially designed for long-term wear, so they are meant to be inserted and kept inside for a long time. Those are typically special penis plugs you can wear for hours (and even more), even while performing everyday activities. Such plugs are typically hollow so they allow for urination (see above).
On the other hand, there are urethral devices made for short term-wear only. Urethral sounds are typically those you cannot keep in for a long time. It all depends on the design and intended use, so when in doubt, check twice to make sure your urethral toy is indeed suitable for a long term wear.
Share this with
These are external links and will open in a new window
These are external links and will open in a new window
Close share panel
US senators have been accused of falling asleep, playing games and breaking other rules during President Donald Trump's impeachment trial.
Jim Risch and Jim Inhofe are among members who have apparently nodded off during the lengthy hearings.
Crossword puzzles, fidget spinners and at least one paper plane have been spotted with senators.
The trial has heard that Mr Trump's alleged abuse of power threatens American democracy.
The senators are acting as the jury to decide whether the president should be removed from office.
The upper chamber of US Congress prides itself as a hallowed sanctum of decorum.
But some of its members — Republican and Democrat alike — have this week been accused by US media of acting like bored schoolchildren.
The rules call for senators to remain seated during the impeachment trial.
But at least nine Democrats and 22 Republicans left their seats at various times on Thursday, according to Reuters news agency.
They included Democratic White House hopefuls Bernie Sanders, Amy Klobuchar and Michael Bennet.
Marsha Blackburn, a Tennessee Republican, defended herself on Thursday after she was spotted reading a book in the chamber.
She tweeted that the tome — How Trump Haters Are Breaking America, by Kim Strassel — "provides good insights into today's proceedings".
"Busy mamas are the best at multi-tasking," she added. "Try it."
Mr Risch, a Republican who chairs the Senate Foreign Relations Committee, was seen this week slumped motionless with his eyes closed at his desk during the hearings.
A spokesman for the Idaho senator denied he had been asleep, telling the Wall Street Journal he was just listening closely "with his eyes closed or cast down".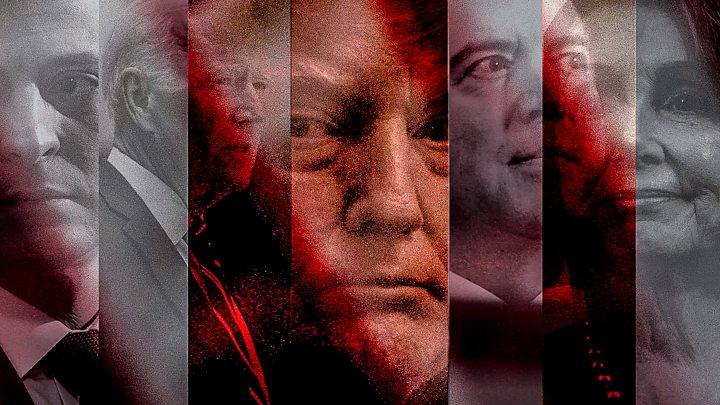 Mr Inhofe, an Oklahoma Republican, was spotted on Wednesday by an NBC reporter appearing to briefly doze off before he was nudged by Senator Todd Young, an Indiana Republican who sits next to him.
Mark Warner, a Virginia Democrat, was observed leaning on his right arm with his hand covering his eyes for 20 minutes.
On Thursday, Richard Burr, a North Carolina Republican, handed out fidget spinners, a children's toy, to fellow senators to help them while away the hours in the chamber.
"I saw somebody grab up a few of them, so they must have some real anxiety going along with this," said Mike Braun, an Indiana Republican. He said he did not require one of the gizmos.
Phones, laptops and tablets are a regular accessory during normal Senate hearings, but all electronics have been banned in the chamber for this trial, leaving many restless.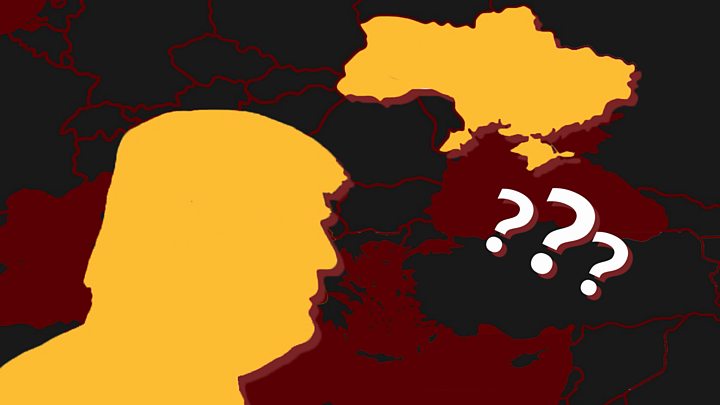 Pat Leahy, a Vermont Democrat, was heard drawling "my precious" as he retrieved his phone from the cupboard outside the chamber.
Some senators have apparently found a way around the strict rules by wearing smart watches.
Rand Paul, a Kentucky Republican, reportedly worked on a crossword puzzle and made a paper plane as Democratic prosecutors laid out their case on Wednesday.
Massachusetts Senator Elizabeth Warren, a Democratic front-runner for the 2020 White House nomination, was spotted by an ABC News reporter playing an unspecified game on paper.
Talking is banned on the floor during arguments and senators are daily admonished by the Senate sergeant-at-arms to remain silent during proceedings "on pain of imprisonment".
But on Wednesday, two Republicans — Tim Scott of South Carolina and Ben Sasse of Nebraska — threw caution to the wind and began whispering after hours of passing notes to each other.
There are also strict rules against food, but senators have been spotted munching chocolate and chewing gum.
Press access to the chamber has been heavily restricted during the Senate trial, meaning there are fewer cameras to catch senators' unguarded moments.
But other senators have appeared to pay close attention to the trial with some diligently taking notes.
Marco Rubio, a Florida Republican, was observed scribbling away with what appeared to be a quill pen.
Mr Trump is only the third president ever to be impeached, but he is unlikely to be convicted in a chamber that is controlled by his fellow Republicans.
Before Thursday's arguments began, some Republican senators said they had heard nothing new in Democratic prosecutors' arguments and had already made up their mind to clear the president. A two-thirds majority votes is required to remove Mr Trump from office.
Basics
Learn More
See, Play and Learn
Research
Resources
For You
Summary
The urethra is the tube that allows urine to pass out of the body. In men, it's a long tube that runs through the penis. It also carries semen in men. In women, it's short and is just above the vagina. Urethral problems may happen due to aging, illness, or injury. They include
Urethral cancer — a rare cancer that happens more often in men
Urethral stricture — a narrowing of the opening of the urethra
Urethritis — inflammation of the urethra, sometimes caused by infection
Urethral problems may cause pain or difficulty passing urine. You may also have bleeding or discharge from the urethra.
Doctors diagnose urethral problems using different tests. These include urine tests, x-rays and an examination of the urethra with a scope called a cystoscope. Treatment depends on the cause of the problem. It may include medicines and, in severe cases, surgery.